Dota 2: The International Prize Pool Passes $15 Million
It's all about the money money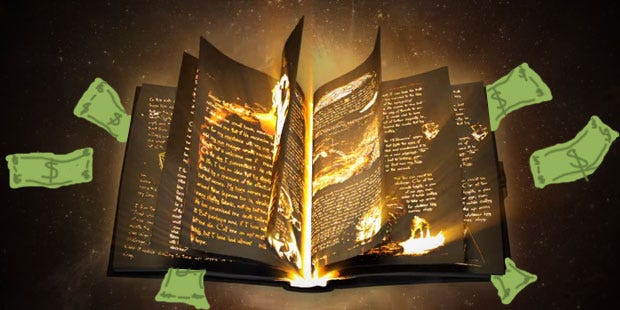 The prize pool for Dota 2's [official site] annual mega tournament The International has sailed past $15 million meaning it's now ticked the boxes of all of the stretch goals Valve thought up for its crowdfunding drive.
The money comes via sales relating to a digital booklet called the Compendium which lets you take on little challenges and earn rewards. You can buy the Compendium itself but you can also spend money to make yours a higher level rather than slogging through games or pick up digital chests which contain cosmetic items and other doodads which you can use in game.
TI5 had already achieved the record for the biggest prize pool in eSports history the moment it surpassed the total raised for TI4 but I wanted to post this update for several reasons.
First is that this prize pool is monstrous. There's no getting away from that. $15 million is noteworthy. It's huge money. Lottery win money. And there is a whole month left until TI5 it will only get bigger. At this point it's clearly a spectacle. I've spent the last year and a bit thinking about whether these sums of money going to a handful of teams is actually helpful (I reckon smaller prizes with a wider distribution would be far healthier) but yeah, it's newsworthy money.
Second is a related point. Minus Valve's initial $1.6 million investment that prize pool only represents a quarter of the money actually spent on contributing items. That figure is in the $53.6 million ballpark. That's Scrooge McDuck cash vault territory.
I wanted to point that out because the companies whose games get positioned as eSports obviously have commercial interests and so what Valve does with Dota will have an effect on those developers and publishers, whether that's trying to replicate the success, experiment with core ideas or deliberately pursue an alternate path. This level of money leaves a mark.
Third is that I predicted it would happen on Wednesday (which it did) and then that it would happen around 9pm UK time (it happened a few minutes after 9pm). These were predictions I made earlier this week and yesterday respectively BUT I wanted this success written down somewhere. I might also put it on my LinkedIn profile.
Fourth - and finally - is that, as I said further up the article, there is still a month to go so I'm wondering about further stretch goals emerging. I'm assuming there are several waiting in the wings, or were drafted as soon as the $15m mark looked achievable. Perhaps, in the fine tradition of crowdfunding, Chris Avellone's services will be needed for one of them? Perhaps two?