Dota 2: The International Prizes, Newcomer Show
Cash money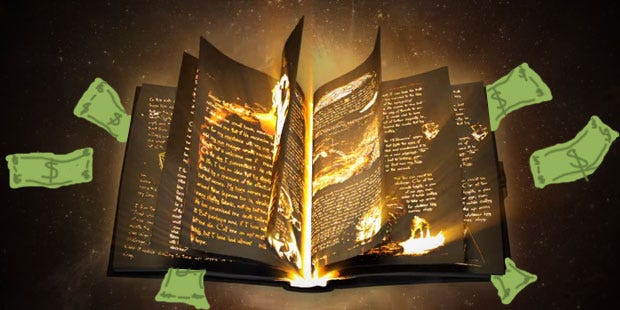 Valve has announced the prize distribution for its annual Dota 2 [official site] championship, The International. Given money is still coming in thanks to the related crowdfunding drive these figures are likely to go up a little more before the event takes place in August. But it means that none of the qualifying teams will be leaving with less than $51,000 in prize money and the winners of the whole thing will snag more than $6 million.
I have been critical of how Valve divvied up previous International prize pools because some teams ended up leaving empty-handed despite the time and effort you need to put in to play at the standard needed to qualify. For the first three Internationals only the top eight of the sixteen teams earned any prize money. Last year was an improvement as only the bottom two teams were left with zero and this year everyone gets a slice of the money pie.
Here's the full breakdown as it stands right now:
1st - $6,133,262
2nd - $2,640,710
3rd - $2,044,421
4th - $1,448,131
5th-6th - $1,107,394
7th-8th - $766,658
9th-12th - $204,442
13th-16th - $51,111
The full list of competitors won't be finalised until the four runner-up teams from the regional qualifiers have competed for two remaining wildcard spaces. That'll be on 26 July and the victors go on to join:
Cloud9
compLexity Gaming
EHOME
Evil Geniuses
Fnatic
Invictus Gaming
LGD Gaming
MVP.Hot6ix
Natus Vincere
Newbee
Team Empire
Team Secret
Vici Gaming
Virtus Pro
Also of interest is the smidgen of information about the Newcomer Show. Last year, one of the best things about The International was the attempt to make the game accessible to new viewers or fledgling players. Valve had a whole separate streamed broadcast aimed at furnishing these new spectators with a broad understanding of what was going on. Casters would explain how heroes worked, what wards were, why runes are important, and what you were seeing onscreen.
From what I watched it wasn't the sort of thing that would make sense to someone who wasn't literate in general gaming terminology, but it felt like you could plonk a player of other games in front of the stream and they would generally understand what was going on. It was still a lot of information to cover and, I'd suspect, rather repetitive for casters, although they did get to swap in and out.
What's happening this year is it looks like there will be a Newcomer Show (I'm reading this as being instead of the stream for each game although they haven't said that specifically).
"Once a day during the main event, we're putting together a special broadcast featuring a live match with special commentary aimed at easing people into understanding the exciting world of Dota."
That's all the detail on offer at the moment but I'm hoping it could allow the casters to offer a more structured commentary with pauses and close ups of action rather than reactive info-overload where the game starts and it's a cascade of "DID WE EXPLAIN ABOUT JUNGLE INVASIONS WHAT ABOUT THE RUNES OH GOD IS THAT A LEVEL ONE ROSHAN ATTEMPT".