Dragon Age 4 teases dragons, won't be out for ages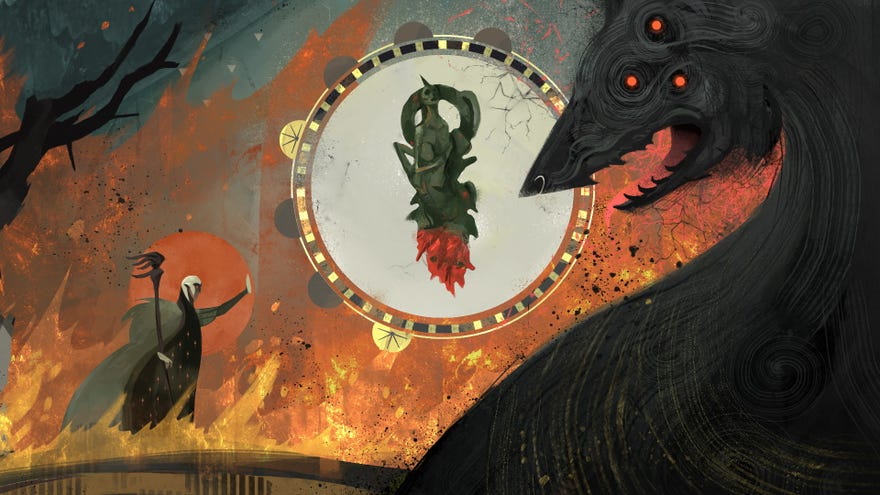 BioWare's decreasingly cryptic hints about a new Dragon Age tonight reached the point of showing a wee "teaser" trailer, though not quite far enough to actually give the fantasy RPG a name. I'll just call it Dragon Age 4 for now. As you might guess if you saw Dragon Age: Inquisition through to the end, a lot revolves around the one-time companion character our former Adam (RPS in peace) described as "like an egg with a face painted on". Hear his sweet voice in the trailer below. The sapient egg's, not Adam's.
"While we won't be sharing any details for now, I can tell you we have been building a new team around a core of Dragon Age veterans, people I've worked with on Dragon Age, Jade Empire, and some of whom I've worked with since the Baldur's Gate days," executive producer Mark Darrah said in an accompanying blog post. "While I have been focused on Anthem, the rest of the team has been hard at work exploring ways to push BioWare's storytelling to the next level."
Sci-fi shooter Anthem looks yawno so hopefully a veteran Dragon Age team can do good.
"Making players into heroes of their own stories has been my real-life quest since Baldur's Gate," creative director Matthew Goldman added. "Over the years I've taken on increasing challenges: building vast living worlds, devising fun party-based combat and illustrating fantastic stories. Now, I'm honored and excited to continue BioWare's rich legacy of colorful companions, romance and epic choices in my favorite fantasy franchise."
Dragon Age 4, or whatever it's called, won't be out for aaages.
Tonight's announcement came from The Game Awards, the 'Oscars but video games' event which rattled off awards between video game trailers, announcements, and marketing interviews.