Dreamfall Chapters Closed, The Longest Journey Ended
It's curtains for April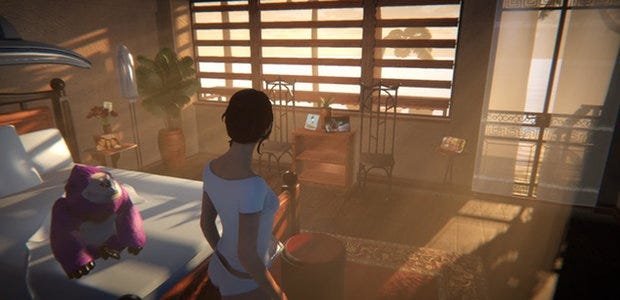 This is the end, my only cyberfriend, the end. Episode 5 of adventure game Dreamfall Chapters [official site] launched last night and, unless something strange and wonderful happens, that will likely be the end of the whole thing. It's the end of Dreamfall and it's the end of its overarching series The Longest Journey.
Developers Red Thread Games drew $1.5 million in crowdfunding for Dreamfall Chapters in 2013, but this tale goes all the way back to the release of The Longest Journey in 1999. 2006's Dreamfall is a side-story of a sequel and the Chapters were planned to finish that off. Red Thread had hoped to make a proper Longest Journey sequel too and set it as a Kickstarter stretch goal but fell $500k short. So this is the end, beautiful cyberfriend.
"The Longest Journey Home will probably never happen. At least not for a long, long time," chief dreamer Ragnar Tørnquist has tweeted. He later added, "Funcom owns the TLJ/Dreamfall saga, so it's really up to them what happens next."
Say your goodbyes, gang.
To go out with a bang, Dreamfall Chapters has a 66% discount for a short while. It's down to £7.99 on GOG and £8.15/10,19€/$10.19 on Steam.