Dungeon Of The Endless Meets Team Fortress 2 Characters
Grab a sandvich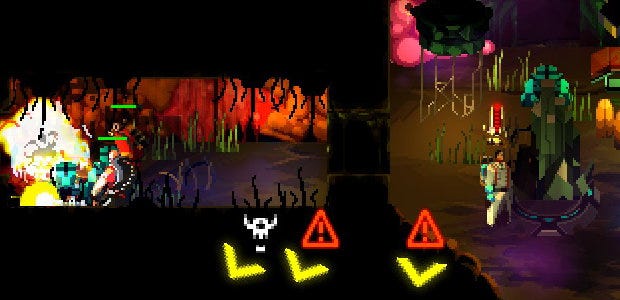 That rag-tag gang of mercenaries from Team Fortress 2 are at it again, "it" being "appearing in other games made by other people." This time they've popped up in Dungeon of the Endless [official site], the really very good roguelikelike tower defence game by Amplitude Studios.
The free Australium update launched yesterday, adding the TF2 Pyro, Medic, Heavy, and Engineer to Dungeon's lineup of playable characters. But wait, there's more! It also added five new TF2-y items. The game's on sale too.
Dungeoneers can now wear the Towering Pillar of Hats, deploy the Gas Mask, stash Archimedes the dove in their dungeonpockets, pore over the jPad for technical information, and munch down on a Sandvich. Oh, it's all a load of fluff, but it's fun fluff. Think to yourself "It's just a game, I should really just relax."
Amplitude explained in a developer livestream that while their Endless 4X strategy games Endless Legend and Endless Space are epic and serious things, Dungeon of the Endless is a bit of fun, so they feel fine larking about with characters from other fictional worlds.
You can see the update in action in the livestream which I shan't embed because Twitch's player does often get over-excited and autoplay videos even when I sternly tell it not too.
A 33% discount brings Dungeon of the Endless down to £6.69 on Steam until Thursday.