Warhammer Online: Wrath Of Heroes Trailer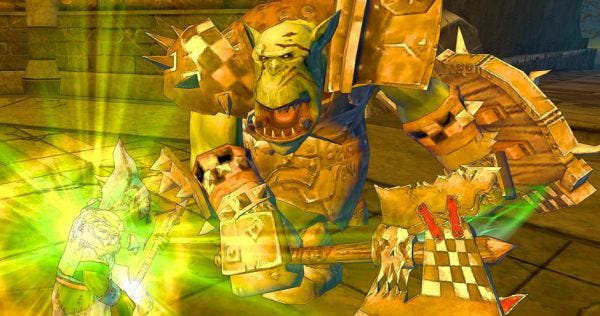 Freshly announced at Gamescom from EA comes Warhammer Online: Wrath Of Heroes. It's an attempt by Mythic to take their MMO tech and reinvent it as a three-way, 6 v 6 v 6 battle game. It will also be free-to-play. The graphics are changed, with a more cel-shaded theme, which you can see in the trailer below.
Three-way combat happens to be Mythic's speciality, learned during Dark Age Of Camelot. It makes sense as a way to rejuvenate the license, and to perhaps bring people into the WAR Online universe? I dunno. They've certainly not revealed details yet.