Eve Online: Tyrannis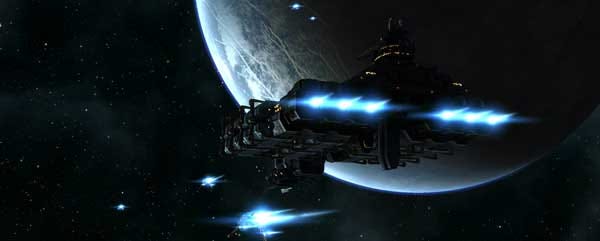 The Eve Online universe is preparing for its transformation into the PC/console hybrid game that has been proposed for Dust 514, and the first stage of that involves bring the planets - which are currently little more than pretty background scenery - into the mechanics of the game. The next expansion, Tyrannis, will allow players to survey planets for resources and begin harvesting them - even building structures on planet surfaces. It's a move which sort of fills in the last blank space in the Eve galaxy.
The full dev blog on the expansion can be read here.