No Blue Plants: The Bluebells Of The Rapture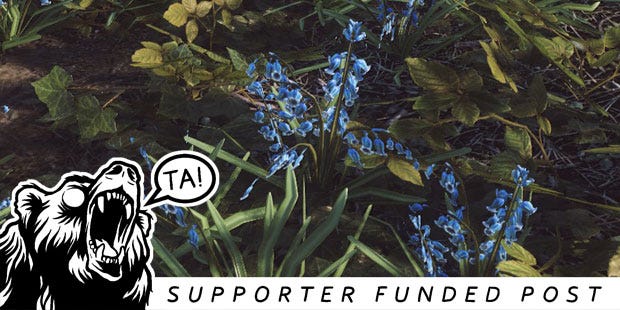 Something I've seen crop up from time to time as I've tried to educate myself about my new home and the local plantlife is the idea that there are no "true" blue plants. There's this infrequent but recurring idea that cornflowers and forget-me-nots and nigella and bluebells are all lying to you and are secretly purple but using plant trickery to convince you of their blueness. Here's an Interflora blog which lists supposed offenders.
Read the rest of this article with an RPS Premium subscription
To view this article you'll need to have a Premium subscription. Sign up today for access to more supporter-only articles, an ad-free reading experience, free gifts, and game discounts. Your support helps us create more great writing about PC games.
See more information