Expandalone! Shogun 2: Fall Of The Samurai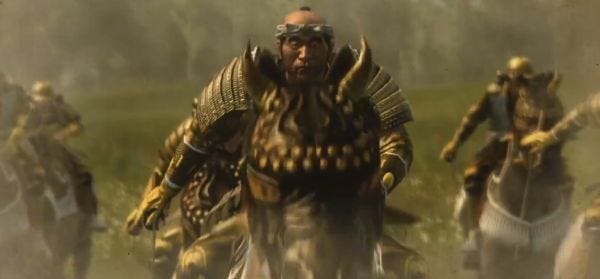 I love saying "expandalone". Say it out loud. Sometimes those cute little terms that spring up can be nauseating, but expandalone is the best. EXPANDALONE! Creative Assembly have announced an EXPANDALONE for Total War: Shogun 2, called Fall Of The Samurai.
Out in March, sez Eurogamer, the poor old Samurais are falling in the face of industry. Those darned Brits, Americans and Frenchies have only gone and figured out what beats swords. It's Gatling guns.
You've six new factions, I'm reliably informed, one of which is called Satsuma, and that is FUNNY. Your campaigns can now extend further North, with new technology trees, and apparently railways and naval bombardments. I'm just copying at this point. There are new boats. Oh, just read the EG article for all the rest. And then watch the trailer here!