It's Electric: FIFA 16's Ultimate Team Chemistry Fixed
The chemistry is palpable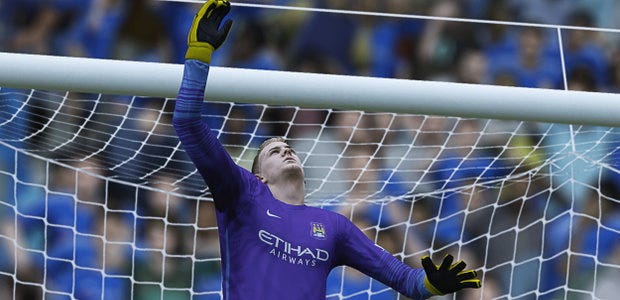 Maybe Behold the Kickmen is correct to have the ref kiss players when they do a goal. Maybe football is about pashing. I'm certainly seeing a lot of FIFA 16 [official site] players excited that EA have released a patch to fix "inconsistencies in chemistry and fitness". Ultimate Team lads are now well fit and the chemistry is palpable. I finally understand why they call it "the beautiful game".
That, or the FIFA patch fixed a nasty bug making players worse than they should in the microtransaction-laden FIFA Ultimate Team mode.
To recap mighty quickly, Ultimate Team is a mode where players build teams out of players who come as Top Trumps-style cards with different stats. The problem was certain cards had broken 'Chemistry' bonuses, which are stats boosts for playing in teams and positions which suit them. That's a concern when people can - and do - pay real money for FUT cards. Players noticed this error last month, and I'd recommend reading this if you really want to get into it. EA soon launched an investigation then on July 1st confirmed:
"Our work has shown that there appear to be some differences in how fitness and chemistry apply to some FUT items. The differences appear to be the same for all FUT fans, but only applying to some FUT items, so we're making some changes to ensure the attributes are being applied consistently across all items in the game."
This was tackled yesterday in a patch with one single line of changes:
"This update addresses inconsistencies in chemistry and fitness on some FUT items"
That's it. Everyone is now well fit. Their chemistry is off their charts.