Final Fantasy 14 is giving away its Stormblood expansion for free
Available to all Standard Edition owners for a limited time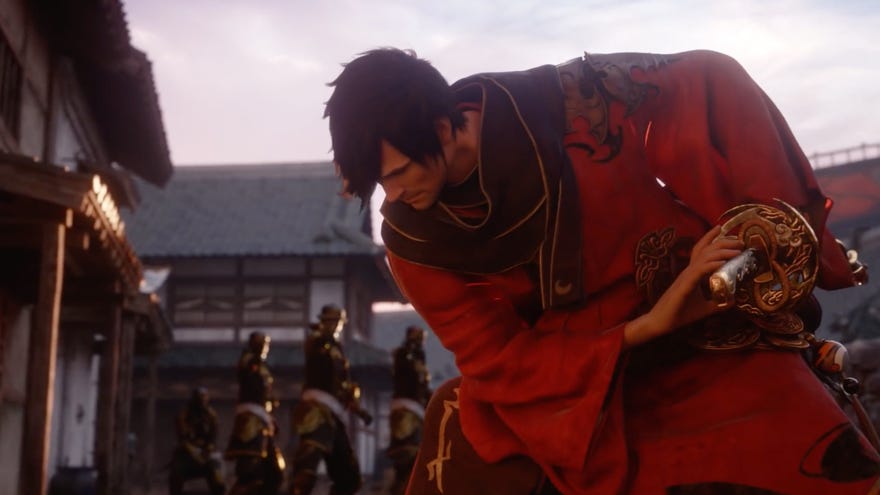 From now until May 8th, Square Enix are giving away Final Fantasy 14's Stormblood expansion for free to all new and existing owners of the MMORPG's Standard Edition. The offer ends at 7am PDT/ 3pm BST, so you still have over a month to grab and keep the second expansion on Steam, the PlayStation store, or any other storefront that's participating in the promotion. Squeenix have an FAQ page for more information, too.
Final Fantasy 14's Standard Edition is currently £9.99 on Steam, and it comes with A Realm Reborn and the game's first expansion Heavensword. Claiming Stormblood will increase your level cap from 60 to 70, along with all of the other fab additions, of course. You'll be getting more dungeons, side quests, two new DPS jobs - red mage and samurai - and the eight-player raid Omega. It's not as universally beloved as some of FF14's later expansions, but for free, you can't really complain. It's not making the game any worse, right?
The long-running MMO began to peak after Stormblood's release in 2017, and in all fairness, it continues to peak even now. In fact, FF14's servers became so overcrowded a few years ago, Square Enix actually had to stop selling the game for a limited time. Toilet roll wasn't the only necessity in short supply during the pandemic.
That temporary break from stores was due to the game's last expansion, the critically acclaimed Endwalker. Danielle Lucas had great things to say about Endwalker's story, which concluded a decade-long journey chronicling the beef between two gods. Danielle said Endwalker "neatly brings in a lot of plot points and characters all the way back from A Realm Reborn… there are certain story beats that had me physically pointing and gasping."
While you're in the Chocobo-riding, cat-people-loving, moogling mood, check out the best thing about the game: the mouth-watering steamed bun animations. FF14 also restored Ed's faith in humanity, although I think that's unrelated to the aforementioned buns. Or maybe the food animations are just that sublime?