Firefall's Final Public Beta Weekend Approaches!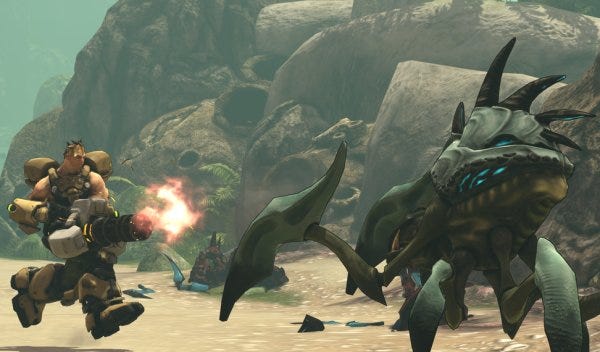 Thrusting and athletic jetpack MMOFPS Firefall will be offering you another free go on its carousel of skill-based combat delights on Friday June 7th, which will see the start of the game's last event before the fireworks of its July 9th open beta. I've rather enjoyed the limited amount of this game that I've played so far, so I am deeply interested to see what the ramping up to a full open beta will mean for it. If you haven't checked it out yet I would recommend doing so.


Ooh, I love verticality. Best of the opposing dimensions.