Frozen Cortex Has A Release Date Trailer
Dating brain freeze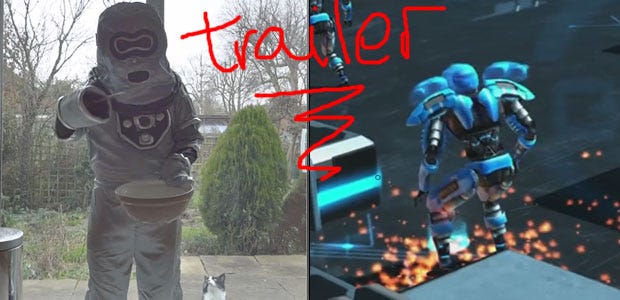 Mode 7 have pinned a release date tail to their, uh, game donkey (Pip, stop trying to do metaphors) with their latest trailer for Frozen Cortex [official site]. You'll be able to pick up the 1.0 release from 19th February as well as learning that nuclear war is bad*.
That's a Thursday, if it makes any difference? You might have commitments on a Thursday. You might want to reschedule. Or not. LOOK, I'm only trying to help!
Anyway, I've not actually had a go with Frozen Cortex since it was Frozen Endzone but it was and still is a simultaneous tun-based tactical game based around a future sport which has shades of ROBOT AMERICAN FOOTBALL. I wonder if there will be a ROBOT KATY PERRY doing a halftime show and whether she will get upstaged by a ROBOT MISSY ELLIOT?
That's probably not important. The important thing is that the game has a release date and you're allowed to know it.
*You will need to watch the trailer to appreciate this remark.