Gambon! The Elder Scrolls Goes Online Next Spring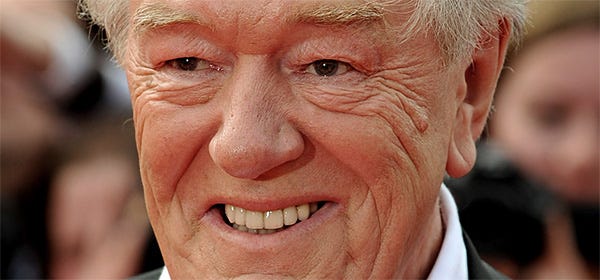 John Hurt (maybe) earlier, Michael Gambon now... It's only a matter of time before we get Derek Jacobi narrating a trailer for FIFA 2014, or Simon Callow talking about Call of Duty. Gammbers, the Singing Detective and Dumbledore himself, is here today to talk to us about The Elder Scrolls Online, Bethesda's MMO adaptation of their until now distintively singleplayer Tamriel-set RPGs.

He sounds ever so slightly drunk, but I can't begrudge him that - I wouldn't mind being ever so slightly drunk right now. His slightly squiffy tones are accompanied by footage of assorted monster-twatting and environment ogling, and the news that TESO is due to arrive on PC and the Neo-Toyboxes next Spring. Take it away, Dumbledore:*
They're trying hard to make it look trad. Elder Scrollsy, I note.
*Michael Gambon is one of Britain's most beloved and talented character actors, and reducing his accomplishments to playing a now-dead wizard a few times is NOT RIGHT. I've been very bad.