Garry On Crafting: Rust Open Alpha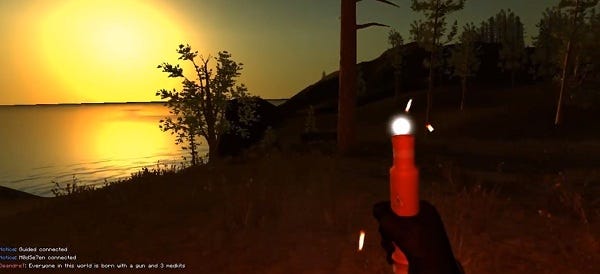 PCGamesN report that Garry Newman, creator of Garry's Mod, has opened his open world zombie sandbox, Rust, for registrations. Garry's Game is currently in alpha and while it would be easy to describe it as ZombieCraft, I'm better than that. I'm not even going to call it MineZ, despite its focus on hitting trees with axes, running away from zombies and collecting resources. It's an attractive game and it contains shiny red cars. It's early days and the eventual goal is to have a world built by players. Even the zombies are a temporary measure. "We also hate zombies and are going to replace them with other NPCs at some point." You can see a video made by Youtuber MriPope below, in which we discover that night time is very dark.
No professional lumberperson would hold an axe in that fashion.