Gary Grigsby's War In The West (Isn't A Mission Statement)
Serious turn-based strategy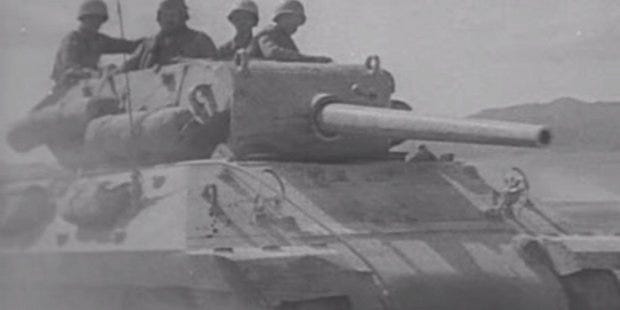 My first thought on watching Gary Grigsby's War in the West's launch trailer was "Who the devil is Gary Grigsby?" My second was a curious, vague disappointment that all the black and white archive footage wasn't accompanied by Laurence Olivier's dulcet tones orating sombrely about World War II. It wasn't until some nifty hex-based picture editing appeared that I remembered I was watching a game trailer.
(On my first thought, it turns out that Gary Grigsby is one of the greats of PC strategy games. I'm frankly embarrassed to have not heard his name before. On my second, well, that just compounds my stupidity. The great Olivier died twenty-five years ago, and not even Rockstar have enough cash to pull in that sort of voice talent.)
War in the West is 2by3 Games' turn-based strategy sequel to War in the East from 2010, and it charged from its landing boat earlier this week. Its focus is on the Western Front of World War 2, running from the summer 1943 invasions of Italy and Sicily through to the march into Berlin. It's a long while since I personally delved into a serious wargame of this type, but there is still a part of me that perks up when phrases like "very realistic logistics system" and " a weather system that tracks and models individual weather fronts" are dropped into the mix.
I refuse to tell you which part. Disgusting mind you have there.