Getting Used To Sub-Par Hardware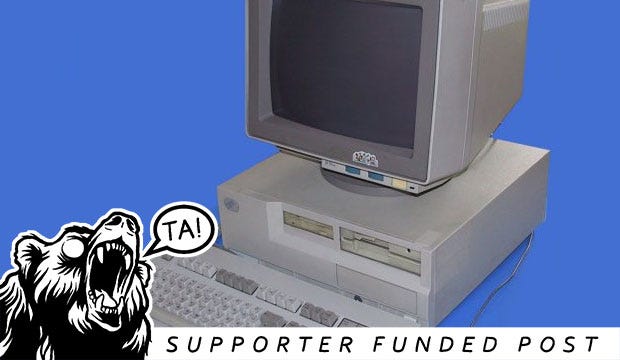 I've just hired a (very small, very squalid, very cold) office with a couple of other (non-RPS) writers, as cabin fever was taking a heavy toll after almost of a decade of working from home. I couldn't afford a new gaming PC for it, and I didn't want to lock my home one away there at evenings and weekends, so I've compromised. I say 'compromised', but really I've been incredibly lucky. One of my pseudo-colleagues had a not entirely old PC they didn't really use as they've got a flashy laptop too, so it's now sat under my desk, its old school mechanical hard drive chuntering away noisily but otherwise sitting fairly pretty with Windows 10.
Gaming is another matter. I have entered a new world.
Read the rest of this article with an RPS Premium subscription
To view this article you'll need to have a Premium subscription. Sign up today for access to more supporter-only articles, an ad-free reading experience, free gifts, and game discounts. Your support helps us create more great writing about PC games.
See more information