GOG Connect: More DRM-Free Games For Steam Owners
Why buy games twice?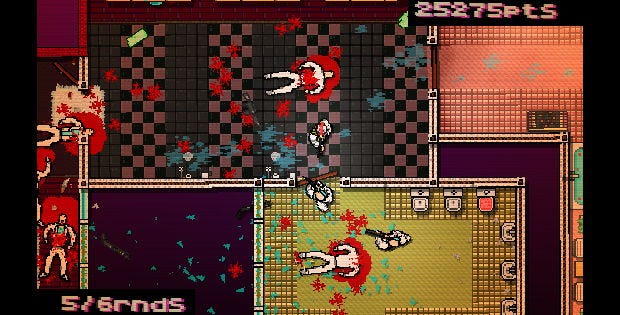 GOG Connect is a pleasant little scheme from the DRM-free digital distributor, letting people who own certain games on Steam get GOG versions too for free. Now it's back. GOG today launched another round of GOG Connect, with another seventeen games for Steamers to redeem. Because, y'know, it's nice to have a DRM-free backup without buying a game twice. The lineup this time includes Hotline Miami, The Last Federation, the Shadow Warrior reboot, X Rebirth, and Teslagrad.
Oh, and GOG has launched another big sale too.
So! If you own an eligible game on Steam, by connecting your Steam account to your GOG account (a simple login) you can get a copy added free to your GOG account too. The GOG versions don't include any DLC and you won't have access to things like the Steam Workshop but hey, you will be able to play them offline without faff until the stars boil away.
The new GOG Connect lineup is AI War: Fleet Command, Anno 1404: Gold Edition, Baldur's Gate: Enhanced Edition, Cossacks Anthology, Dex, Hit Tin Roof: The Cat That Wore a Fedora, Hotline Miami, The Last Federation, Olliolli, Shadow Warrior (the new one), Teslagrad, The Incredible Adventures of Van Helsing: Final Cut, The Masterplan, Two Worlds Epic Edition, X: Gold, X Rebirth, and Ziggurat.
Head on over to GOG Connect to get started. You will need to set your Steam profile to be publicly visible for the process, but you can set it private again afterwards and still keep the games on GOG. GOG Connect isn't a permanent fixture, mind. This will only be offered for a while. If you want to do this, do it now before you forget.
It's been a few months since the last round of GOG Connect, longer than I suppose I was expecting. GOG said a few months back that they were giving the program a good looking-over before it returned, though they don't say quite what the (potential?) problems were. This second round seems to run basically the same as the first, mind.
As for the GOG 'Back to School Sale 2016', that's all over their front page.