Own S.T.A.L.K.E.R.? Get It Free And DRM-Free From GOG
New reclaim service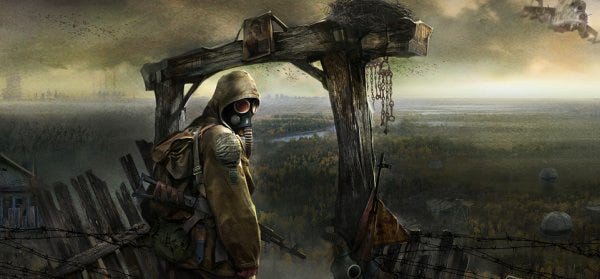 The one certainty with news items about S.T.A.L.K.E.R. [official site] is there's at least a 70 percent chance they've been planted by Jim. Thanks Jim!
GOG.com continues to blow the horn in support of DRM-free everything with a new game reclaiming service, which you can check it out for yourself in this generously placed link. The idea is that if you bought a game legitimately but the game no longer works because of unsupported DRM or other causes, then you can enter your original game key in order to get a free copy of the game through GOG's DRM-free online store.
In a blog post that I think you're meant to read while playing Ravel's Bolero, GoG wages its war on retail games that end up just not working because of unsupported DRM or system incompatibilities. "There are countless retail games out there that don't work for various reasons: unsupported types of DRM, system incompatibilities, broken features. There's too many too count. Starting today, owners of several retail titles originally sold with DRM can get a digital copy of their game completely free at GOG.com: with no DRM as always, compatible with modern operating systems, and with plenty of goodies to boot."
Right now this only applies to six games: worldwide editions of S.T.A.L.K.E.R.: Shadow of Chernobyl, S.T.A.L.K.E.R.: Clear Sky, S.T.A.L.K.E.R.: Call of Pripyat, and versions of Mount & Blade: Warband, Mount & Blade: With Fire & Sword and Eador: Genesis that released in CIS and Russian territories. GOG are presumably hoping they can strike deals with other developers and publishers to do the same. Hopefully games with fewer punctuation marks in them, so it's easier to type.