Gurumin: A Monstrous Adventure Comes Our Way
English translation now on PC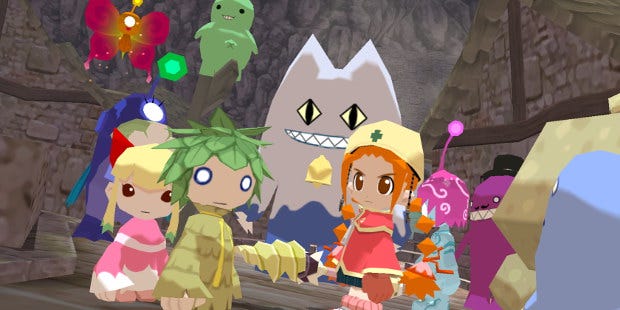 Just the other day I was talking about another action-RPG from Japanese developers Nihon Falcom coming our way (Ys VI, there), when lawks a lummy look! Another one's already here, as an English translation of Gurumin: A Monstrous Adventure [official site] launched yesterday.
It's a cutesy adventure about a girl, her monster friends (who are invisible to adults, obvs), and her magical drill. Together, they fight evil spirits and save the village. Adventure! It looks all cutey-cute, but I have heard some fairly good things about the old PSP port.
Underneath the cartoony style are buckets of stats and items and secrets and minigames and endings and whatnot. See, here's Eurogamer's review, which I would crudely condense down to "not amazing but yeah, it's pretty nice!"
A 10% launch discount brings this new release to £6.09 on GOG and £6.29 on Steam, where it also has cloud saves, trading cards, and whatnot.
Nihon Falcom first released Gurumin on PC in Japan in 2004, but its only translated release was a PSP port in 2007. This translation seems to be based on that, with the same voice cast and all. Curiously it only seems to support resolutions up to 1080p, though. Anywho, have a trailer: