Have You Played... Driftmoon?
Fizz Pop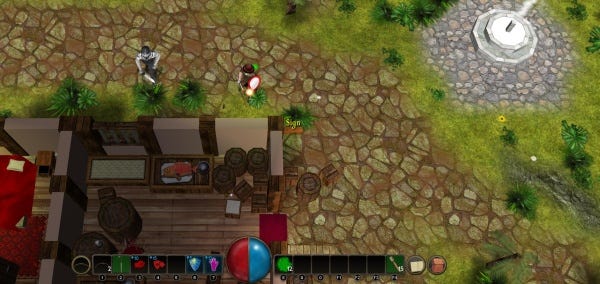 The infectious enthusiasm of firefly Fizz is reason enough to play Driftmoon. Indie RPGs can be scrappy affairs, but this fifteen-hour tale from husband and wife team Instant Kingdom is, although crude in appearance, a really rather lovely thing.
After an evil wizard turns his friends and family to stone, a young adventurer goes off on a journey to uncover the mystery behind it, and thwart that bastard King Ixal until he's jolly sorry.
The emphasis in this RPG really is on adventure. So much so that you can switch the combat off entirely, should you wish to. Leave it on, and you can still mostly find conversation options that will let you talk your way around it. And that's where Driftmoon shines - the conversations, which tend to be witty, charming and well-worth reading.
There are even proper puzzles in there. And, as I mentioned, an enormously enthusiastic firefly, who made me grin throughout. Oh, and perhaps most importantly of all, there's a panther who accompanies you called Queen Velvet The Third. Sold.