Have You Played... Fable?
absolute fealty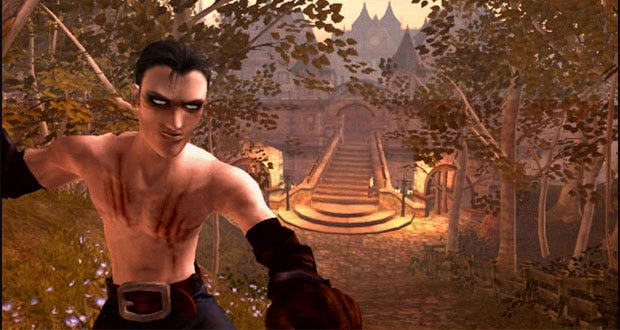 Have You Played? is an endless stream of game retrospectives. One a day, every day of the year, perhaps for all time.
I really, really liked it. Could never understood why there was so much moaning about the trees not growing.
Fable is all about character. Where most RPGs are primarily preoccupied with the fate of the world and how you can affect that, Fable's foremost priority is the tone of the world. And that tone is cheerful and comedic, even when the events are dark and brutal. Fable has absolute fealty to always feeling a certain way, chunky and pastoral and amiable and pleasant.
In lesser hands it could have been extremely irritating, and truth be told I've played a few too many Euro-made RPGs that cite British comedy influences but either try too hard or get lost in translation. Fable's careful to steer clear of dangerous attempts at big laughs in favour of a general attitude of cheer and silliness. I always felt good, welcome and at home when I played Fable. May it rest in peace.