Have You Played... The Drawn Trilogy?
Positively relaxing gaming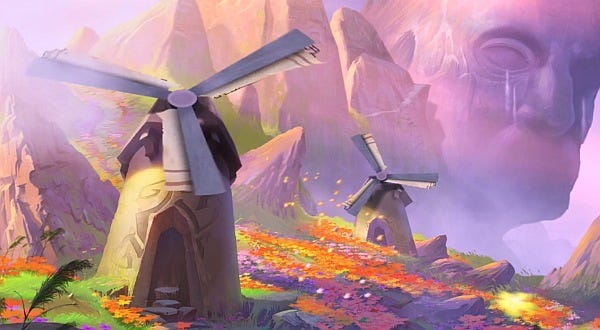 Have You Played? is an endless stream of game retrospectives. One a day, every day of the year, perhaps for all time.
While RPS is not embarrassed to admit its fondness for hidden object games and their ilk, there's no doubt they're still derided by many grumpy-grumps. The Drawn trilogy [official site] are, I believe, the games that could convince these people that there is great merit to "casual games" - whatever that means - and they're now rather quietly appearing on Steam.
From casual frontrunners Big Fish Games, the Drawn series was an attempt to see if they could push things a little further than they normally would, see if something a little closer to a traditional adventure game could appeal to their audience. Whether it worked I do not know, but clearly money's still being spent, with the second game in the series recently released on Steam in a "Collector's Edition". The first went on sale on the store in 2011, so it could well be a heck of a wait for the final game, Trail Of Shadows, or perhaps we'll see Collector's versions of all three.
The games: The central character is Iris, who has the ability to draw objects and then see them come to life. Rather than this being a mechanic of how you play, it's instead a way in which the story is told, and pre-drawn items are used to solve puzzles. It's really about calm, gentle exploration of its world, a fairytale narrative, and some really beautiful scenes. This isn't hidden object, but it's also not a full point and click. It sits somewhere between, where solving puzzles is rarely taxing, but instead relaxingly soothing. All three games are really very beautiful, and certainly deserve a look.