Hit After Kickstarter Backing So It Can Be Free
Call this a...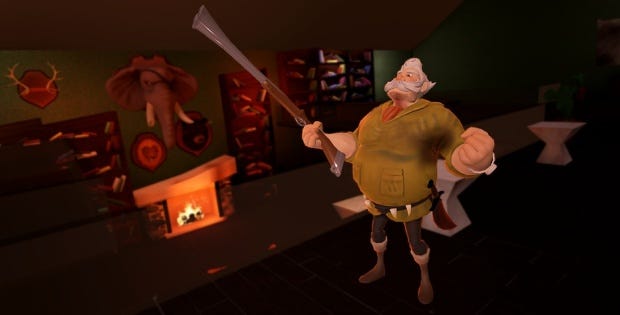 Well, it's about time someone created a videogame of Murder In The Dark. Which seems a fair comparison for The Hit Team's Kickstarted project, Hit. As Alice pointed out a few weeks back, it's an eight-player multiplayer game, in which you work together as a team trying to complete certain tasks, while one of your number is secretly trying to sabotage your efforts. And best of all, if they can raise the small target to get the licenses they need, they plan to release the game for free.
We've been trying to work out if this really can be the first time someone's done this as a multiplayer game, and come up with maybes like Kane & Lynch 2, Space Station 13, The Ship, Velvet Sundown, Call Of Juarez: The Cartel and a lot of board games. But none of the video games were dedicated to it, really. Our rambling aside, here's the pitch video:
They're only after $3,500, and with the planned release being free, obviously none of the tiers will provide a copy. However, they've got digital posters, in-game decorations, and the rather nice idea of 8-pack bundles to distribute amongst the friends you'd like to play with/against. Throw down big money and there are physical treats, art books, and even customised characters in the game.
I especially like to see a Kickstarter that requires funders to be philanthropic, rather than speculatively pre-ordering. They could also use votes on Greenlight to see the project working out. Here's the full trailer:
And here's the song now going around in my head: