How about that episode of GLOW, eh?
Proper good telly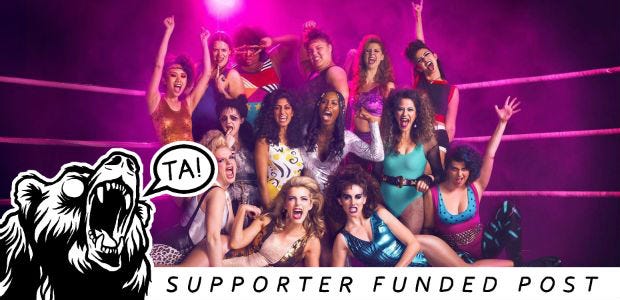 For the past two months, I've spent nearly all my TV time watching ad executives being miserable. I love Mad Men and I've given myself a good kicking for not giving it a go sooner, but good grief is it depressing. That's why when I saw Netflix had coughed up season two of GLOW, I pounced on it like a child in desperate need of an emotionally supportive father figure god DAMN YOU DON DRAPER.
Sorry, I did say it was depressing. The Gorgeous Ladies of Wrestling, meanwhile, are wonderful.
Read the rest of this article with an RPS Premium subscription
To view this article you'll need to have a Premium subscription. Sign up today for access to more supporter-only articles, an ad-free reading experience, free gifts, and game discounts. Your support helps us create more great writing about PC games.
See more information