How Steven Universe delights, then disturbs
Don't say the A-word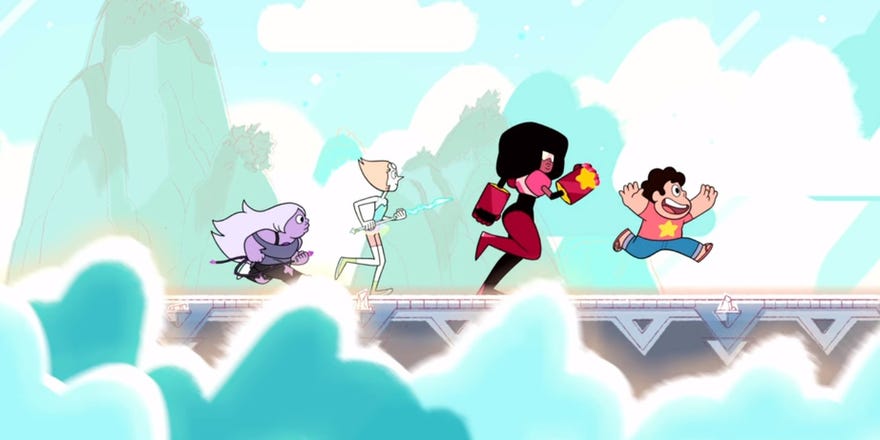 Steven Universe is a cartoon about a boy with a magical gem in his bellybutton that grants him superpowers. I expected to find it fun, silly, and probably a little too wholesome.
I didn't expect to find it chilling.
Read the rest of this article with an RPS Premium subscription
To view this article you'll need to have a Premium subscription. Sign up today for access to more supporter-only articles, an ad-free reading experience, free gifts, and game discounts. Your support helps us create more great writing about PC games.
See more information