I tried Might & Magic Showdown Paint Workshop
A splash of colour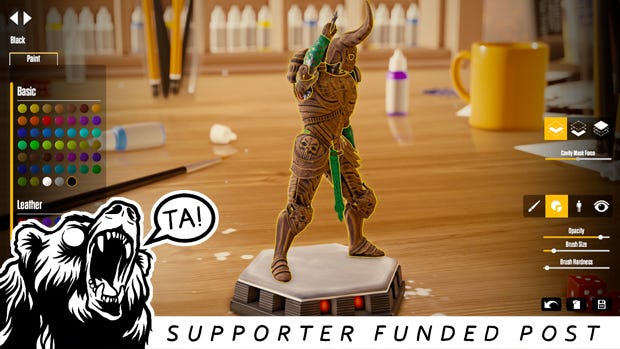 I came into this supporter post intending to showcase my efforts with the the Might & Magic Showdown Paint Workshop, but it's been a disaster, so I guess I can tell you about that instead.
Read the rest of this article with an RPS Premium subscription
To view this article you'll need to have a Premium subscription. Sign up today for access to more supporter-only articles, an ad-free reading experience, free gifts, and game discounts. Your support helps us create more great writing about PC games.
See more information