Impact Winter: A Snowball's Chance
Heavy snow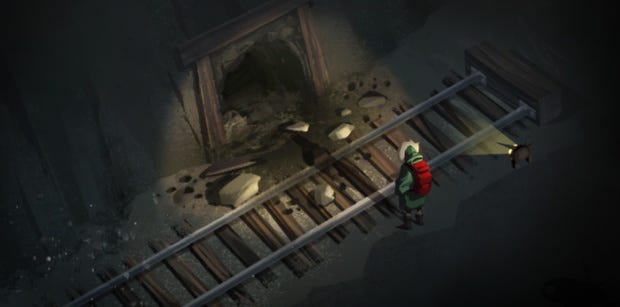 It's interesting to note that while we absolutely did once have too many WW2 games, and later there certainly were too many zombie-based games, there can never be too many post-apocalyptic survival games. Why? Science can't yet explain, and theologians have only offered impetuous shrugs. But still they come, and still there's room. The latest attempt to join this grim-futured desperation for survival is Impact Winter, pitching on Kickstarter for £95,000. It's an RPG from Mojo Bones, it's very snowy, and best of all, you have an android companion.
Eight years ago Earth went a bit wrong, after an asteroid tried to give it a kiss. They say it "decimated" the Earth's population but (PET HATE ALERT) I doubt it divided it by ten. I imagine it did a lot more than that. And now the planet is a snowy wasteland, and you've got to try to survive for 30 days before help might be coming your way.
You'll have a team to guide, with dilemmas for them to solve, crafting to get a safer home, and scenarios that will affect the outcome of each go. They say. You can see details about the team of characters over on the Kickstarter page, where you can also speculatively back the project, with £9 for a copy of the final game.
The art looks really charming, and while there certainly are a lot of survival games around at the moment, my interest in them is yet to wane. I'm keeping an eye on this one.