In praise of cheap and cheerful games
Fun and forgettable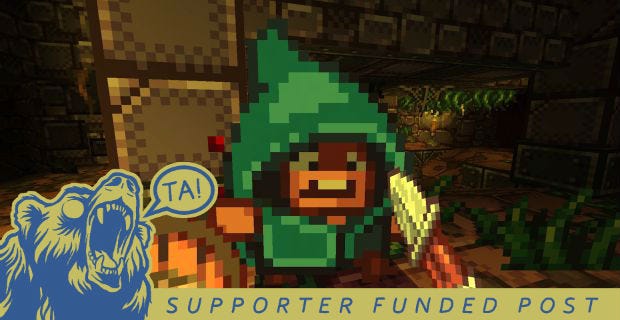 Among the flotsam of this year's deluge of January releases was Delver. It's a dungeon-crawling roguelite with spells, swords and skeletons. It's also old-fashioned - a maze infested with angry sprites who continually turn to face you, as if hiding something behind their backs. Probably loot. It was fully released last week after years in early access and it made me think of a particular type of game. The fun and forgotten, the throwaway belters, the cheap and the cheerful. Delver's not alone here.
Read the rest of this article with an RPS Premium subscription
To view this article you'll need to have a Premium subscription. Sign up today for access to more supporter-only articles, an ad-free reading experience, free gifts, and game discounts. Your support helps us create more great writing about PC games.
See more information