Indie Legends 4 Bundle Includes Door Kickers, Skullgirls
Plus Viscera Cleanup Detail and Another World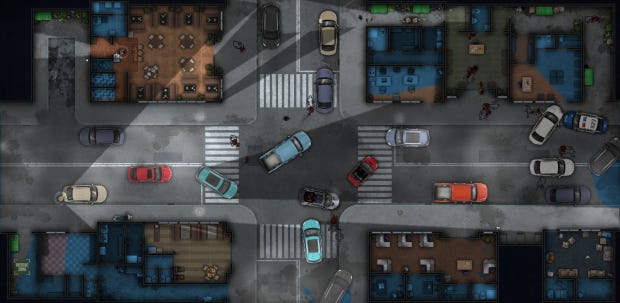 I've grown immune to the draw of bundles as the number of them has increased, but the Indie Legends 4 Bundle has a good enough haul that it reminds of the early days of Humble. For €3.15 (around £2.62/$3.51) you get Viscera Cleanup Detail (with DLC), Door Kickers, Skullgirls, Sir, You Are Being Hunted, Reus, Lethal League, Party Hard, and Another World. I haven't played Sir or You Are Being Hunted, but I'd pay that much for Door Kickers alone.
Disclosure: Sir, You Are Being Hunted is made by Big Robot, company founded by Jim Rossignol, co-founder of RPS. So that was a joke just there.
And I'd pay twice that much for Door Kickers alone! The topdown tactics game was one of our favourite games of 2014, and despite playing it for dozens of hours I'm not even near having finished all its missions.
It's not the only game on the list that RPS adores. Gore-washing sim Viscera Cleanup Detail is adored by Alice and Pip, for example.
And it's not like the others are anything to sniff at. Skullgirls is a smart, polished fighting game; Another World - although you probably own it - is a classic, beautifully animated action platformer; and Reus is a neat little 2D god game.
The bundle ends at midnight Pacific Time, Wednesday 27th July. Here's a trailer featuring clips of each of the games.