Infection: DayZ Servers Hit By Malicious Software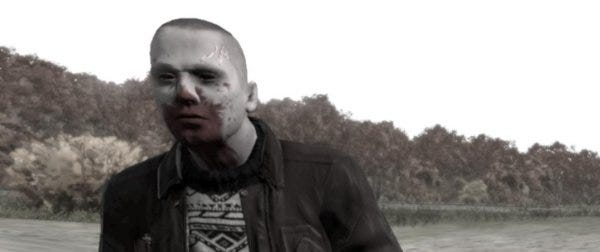 Update: a post from developer Dean "Rocket" Hall explains more.
I don't know whether to growl or sigh so I guess I'll just groan, or maybe even grigh. Jim's new favourite playground and horrorshow, DayZ, was the victim of a security breach, carrying the risk that the game's servers could become a botnet. Thankfully the person responsible has been identified, a statement has been released and legal action is being pursued. The official advice is as follows:
...if you are a user who has downloaded the .exe called dayz_auto_updater.exe from the US Mirror...scan against viruses and read the description by ThreatExpert on where to locate this if your Virus detector does not pick it up.
Additionally, server hosts who supplied RDP details to the DayZ team are also compromised and "need to thoroughly scan their server for the same type of processes and to change their servers RDP details and to NOT ever give the RDP details out to anyone *Including DayZ* from now on". More below.
While the culprit has been discovered, being spotted hasn't caused a slinking off into the undergrowth for fear of reprisal, as detailed on the DayZ forums. Of course, when people love a thing, as many people love DayZ, they can become very defensive when that thing is threatened. Important then that they heed the large red text at the forum which says this, except redder:
*NOTE: DO NOT POST THIS PERSONS PERSONAL INFORMATION, GAMING ALIASES, ETC ARE FINE, BUT NAMES, ADDRESSES, SOCIAL WEBSITES ARE NOT ALLOWED IN THIS TOPIC. ALSO DO NOT MAKE THREATS AGAINST THIS PERSON IN ANY WAY LEGAL ACTIONS ARE BEING PURSUED*
Follow the steps to ensure all that needs to be repaired is repaired, take any necessary future precautions and perhaps curse the determination of some people to try and ruin things for other people, in various ways. At least the linked example lead to something glorious though.
On a personal note, it's irritating that this is my first post about DayZ, something I've been wanting to indulge in and write about since I first vicariously enjoyed it through Jim's writings. I still haven't found time to play it.
Thanks to VG24/7 for the alert.