Gratuit: Little Big Adventure Free On GOG
French games on sale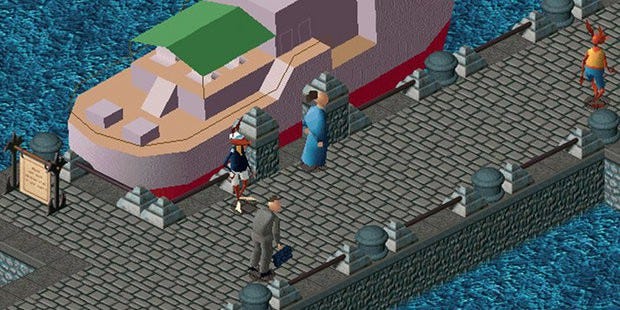 I struggle to give firm opinions on games I played in the early-mid nineties, back when I'd only just started playing video games. I remember thinking Little Big Adventure was rubbish, but was that because I didn't like it or because I was terrible at all video games then? Mysteries. It's a game many people seem to remember very fondly, so perhaps I was a petulant child? (I can hear Pip crying "WAS?" from the other side of London as she reads this.)
Perhaps I'll go back and check, as GOG are offering the adventure-platformer free for a day to celebrate launching a storefront en français. Lots of other French games are on sale too.
You've got until 7:59am GMT on Saturday to grab Little Big Adventure by looking for the banner on the GOG homepage and clicking it. The 'Vive la France!' sale will run until 4:59am on Tuesday, with offers including Another World for £1.89, Little Big Adventure 2 for £0.99, and Fahrenheit/Indigo Prophecy for £1.89. If you dig LBA, They tell me that the sequel is ace too. Farenheit is absurd and a bit rubbish, and somehow remains po-faced despite being about a Mayan priest fighting AIs, but it's fascinating for a while. It has a really strong start.
As well as a French translation of the store, today's launch brings French-language versions of more games and French customer support. I'm planning to move to Paris next year, so perhaps I'll callously use them to practice talking about video games in French.