Little Red Lie Is Next Game From Actual Sunlight Creator
Debt, family, and the truth about honesty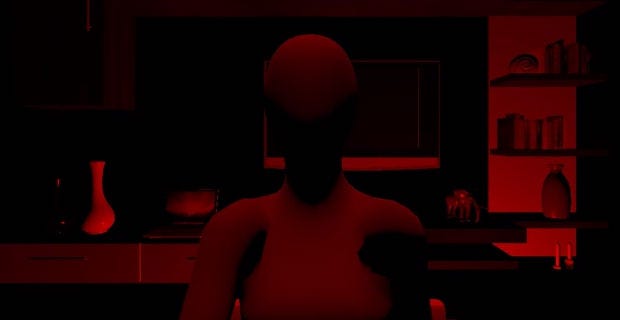 Little Red Lie [official site] is a game inspired by the "growing gap in wealth and stability between the baby boomers and their descendants" and is the latest project from Actual Sunlight creator Will O'Neill. Much like O'Neill's previous work, Little Red Lie looks to explore the human condition and how we fare as human beings in trying times and compromising situations. Taking a similar interactive story approach to Actual Sunlight, the game follows two characters at opposite ends of the wealth spectrum examining their overlapping relationship. Read on for details and a trailer:
Although the trailer doesn't give much away, the Little Red Lie website offers more. Arthur Fox, we're told, is an international public speaker, world-leading financial advisor and all-round Tony Stark-type; whereas Sarah Stone is an idle, unemployed soul who suffers from mental illness. Fox lives the high life, whereas Stone maintains a faux-middle class lifestyle by virtue of middle class parents-cum-financiers.
Again, going back to O'Neill's previous work, it's typically dark, yet typically intriguing. Story-wise, the game's website notes this:
"Set in the eastern Toronto suburb of Scarborough, Little Red Lie is an interactive short story with adventure game elements.

"Inspired by the growing gap in wealth and stability between the baby boomers and their descendants, the game takes place in the relatively near future, and speculates a world in which major financial institutions begin to shift strategically towards securing the only asset of a generation with little to no value: Their inheritances.

"In the midst of this final collapse, you take control of two people living on either side of this equation. The contrast in their fates - and what it reveals - is only the foundation of what is ultimately a drama about debt, family and the truth about honesty."
Although O'Neill had planned to release a demo by now, he's not quite happy with it at this point in time and will wait until he thinks it's ready.