Lost Planet 2 Feat Gears of War?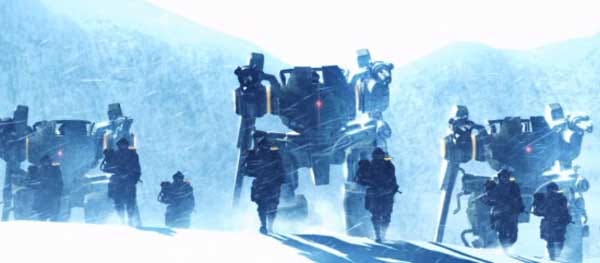 Eh? Apparently mocked up for some kind of Microsoft conference, Capcom's Lost Planet 2 has just released a trailer - for the shooter now confirmed for PC - in which the snow pirates appeared to be saved by Marcus & Dom (the Ant & Dec of ultra-violence) of Gears Of War, from one of Lost Planet's mega-beasts. Yep, that happens. Anyway, we're vaguely relieved by another trailer entirely, which is some demo footage from CES. Stuff explodes. Big stuff. I'm rather looking forward to this one.

Gears Of War guest trailer:
Other trailer
Dave Tosser says: It's clear that there's a shortage of enormously muscled men in videogames. We must thank Marcus and Dom for guest starring - let's hope the Cole Train is next. He's quite the fellow.