Man Down: COD Elite PC Delayed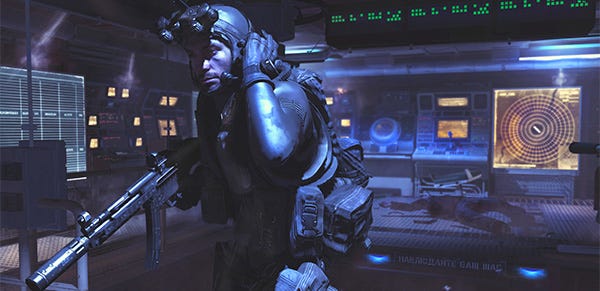 Elite, the social network/video-making/DLC-flogging wrapper for Call of Duty due to launch with Contemporary Fighting Techniques 3 next week, won't be turning up on PC at the same time as the game itself. Why? It's because you're so insecure. And so you should be, with that nose. Oh, sorry, I've got it wrong - it's because the devs think the PC's insecure. That's not an insult, calm down. They're just worried about cheaters hacking the system: the precious statistics must be protected!

"We're as committed as ever to the PC, but the need to ensure a safe PC environment is greater than ever," said Beachhead Studio head Chacko Sonny (that's 'Chacko Sonny'. Wow.) " It's really extensive. We need more time to get there, so Elite on PC will not launch on Day 1. We're working our butts off to make it happen, but we won't release it until we know that PC gamers can enjoy Elite as it's meant to be.

"The issue here is that the PC is an insecure platform. Without a central, trusted resource for stats, a lot of our competition features become unfair. We can't give away prizes when people can easily cheat their stats. Leaderboards are less fun when a lot of the users are there unfairly."
Reasonable enough, but a shame they didn't think of this sooner, given Elite was announced yonks back. Forever the bridesmaids, mainstream PC gamers are.
Also, PC Elite, when it launches, will be free for all because it's going to be missing some features. This means you won't be able to sign up for the DLC subscription, which gets you add-ons for a few less groats. Instead, "PC guys will be able to purchase their DLC content a la carte, just like it has worked before." But full-whack price, presumably.