Max Paynekillers: Ex-Cop Back Off The Wagon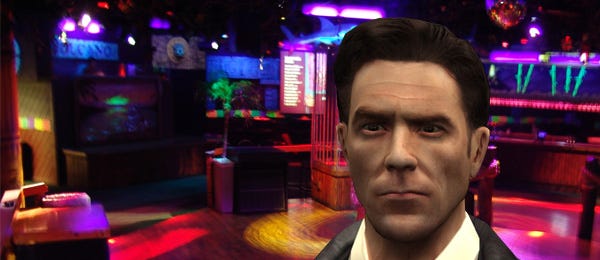 Is Max Payne back on drugs? It looks that way to us, after eye witnesses saw him stumbling out of London's popular club, ROAR. Close friends told RPS of how they'd seen Max arrive already out of it, before hitting on various waitresses as the evening went on. One friend of Payne's told us,
"He was out of control, throwing back pills every few minutes, and I thought his recovery was going so well. Right, hope all's well. I'll try to catch you later, as my battery's going."
Rumours that the pill-popping ex-cop will be checking back into rehab have yet to be confirmed.