Mechwarrior Wars: Living Legends Is Less Living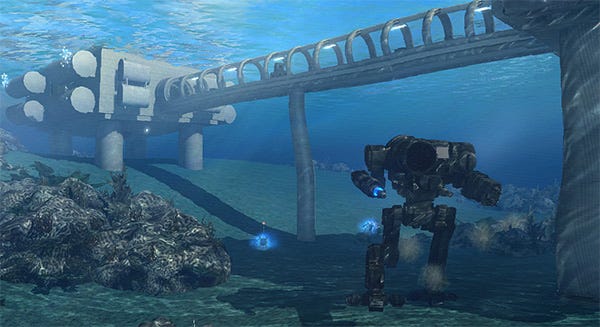 There's a downside to the official comeback of iconic stompy robo-suit game Mechwarrior, and that's the end of ongoing development for fancy-lookin' Crysis mod Mechwarrior: Living Legends. While initial word that this free multiplayer total conversion was facing its last stomp led the community to suspect legal action by the people behind the new official game, Mechwarrior Online, the claim now is that MLL development is winding up through mutual agreement.

Another thing to note is that MLL isn't being shut down, only that there'll be no more development of (and presumably support for) it from now-ish on. The community can still go play it, though I would imagine Mechwarrior Online devs Pirhana Games are hoping they'll jump ship to their free-to-play official game instead.
Claims 'Criminal', lead at MLL dev Wandering Samurai Studios:
"There has not, nor has there ever been, any legal action or threat of legal action leveraged against the MechWarrior: Living Legends development team. This was an assumption of a small amount of volunteers based on incomplete information. To clarify, the decision to discontinue development of MechWarrior: Living Legends was made by the founders and owners of the project. On behalf of all the people involved in MechWarrior: Living Legends we must sincerely apologize to all parties affected by this miscommunication."
Similar is claimed by Mechwarrior Online's Ross Bullock:
"We both realized that the MWLL community was small and it really wasn't competing with MWO but still each time a feature was added to MWLL that was in MWO it felt as though we were doubling up effort to restore this great brand.

I expressed that we were not trying to shut anyone down but asked him how we might meld the two communities better and even look to possibly hire on any great talent what was in that project. ( Hey MWLL guys send in those resumes ) For a long time the IP was in the wind and MWLL is one of those games that really kept MW on peoples minds so the project and the individuals have our up most respect.

We discussed this topic for a little while but again it was friendly and there was no threats of shutting the mod down just more of a sense of "Why are we doubling up efforts here?". After the show he contacted me expressing that they really wanted to finish what they started with MWLL and had a set of features that they would like to get done and asked if that was okay with PGI. They presented a very professional plan on the remaining work they wanted to complete and stated after that it would be time to stop production on MWLL. I thanked them for the plan and said that it all sounded great."
It's tempting to speculate, innit? I probably shouldn't, though. At least no-one's in court, at least the game wasn't abruptly ripped off the internet and maybe some folk will end up with better jobs too.
And the new 0.7.0 patch for Living Legends is to be its last, after almost four years of development. Included in the update are the likes of "several new mechs and vehicles, some new maps, a brand new HUD for mechs and tanks, a bunch of rebalancing and fixes." If you want to play MLL, now is probably the best time to do so, for fear the servers become ghostly over time.
You can download version 0.7.0 here (or via torrent), and fill your eyes and mind with information about the Crysis Wars mod here.