Meet The Shopkeeper: DOTA 2's First Trailer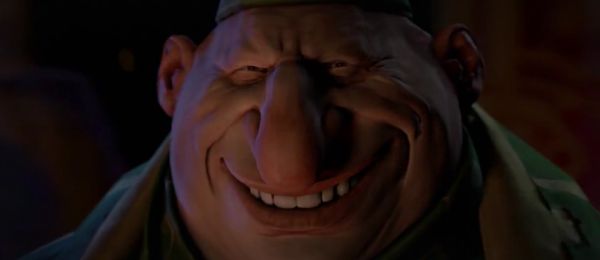 As if from out of nowhere, Valve have released a trailer for DOTA 2 ahead of Gamescom. Essentially a class trailer, if you're hoping for in-game footage that's not happening yet. That'll be happening during the live-streamed tournament taking place during the big German convention. But if you're hoping for Valve's world-class in-house animation, then bingo. An astonishingly gorgeous cartoon short explains the different ways to play the game, which you can see below.
Valve's animations are very often complimented by the comparison with Pixar. It's a huge and deserved compliment. But it's interesting to note how DOTA 2's trailer feels in a different aesthetic category. It doesn't have that crisp perfection of Pixar's work, which is often shared by the TF2 vids. Instead here it bears so much more in common with Russian folklore animation, while maintaining what is emerging to be Valve's distinct style. Well, watch it and see what I mean.
Some will suggest it looks more like WoW's animation style, but I'm going to take a stand against that. Sure, I can see the similarities, but that shopekeeper is something completely other, as is so much going on in there.
Perhaps my obsession with the art style is a slight by-product of honestly not being interested in the game it's for. But flipping crikey, it's doing its job properly when it makes someone who has never gelled with the whole Dota thing want to watch it over and over.