Middle-earth: Shadow Of War is having a free weekend
Free nemeses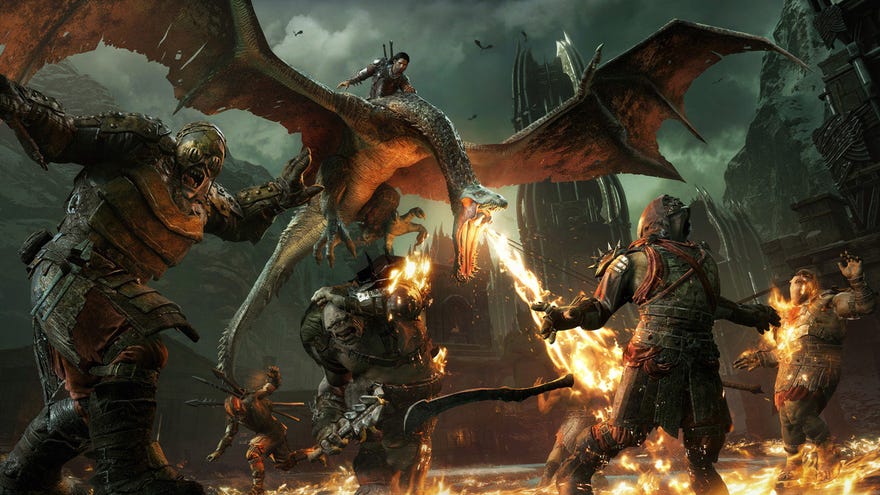 If what you're missing this weekend is a chance to torment some orcs, worry no more. Middle-earth: Shadow Of War is available to play for free on Steam, so you can make all the nemeses you could ever want without paying a penny. And if you want to continue those rivalries past the next couple of days, you can also grab the full loosely Tolkien-based adventure for 40% off.
The game already has a demo, released about a month ago, but if you want to get past the Núrn region you'll need to speed through before Sunday night, or else pay up. In our Shadow Of War review, Leif Jackson reckons it's well worth it: "it's a step forward for the ideas that made 2014's Middle-earth: Shadow Of Mordor so memorable. Shadow of War operates under the philosophy that more and bigger are better, and in action the approach usually works."
It's been tweaked and patched a-plenty since launch, too. One of the biggest changes is that the loot boxes were pulled from the game entirely several weeks ago. No longer can you buy orcs stuffed into crates; you'll have to collect them yourself, the old fashioned way - by besting them in combat and then bending their minds to your will.
You can download Shadow Of War and play for free until 9pm BST on Sunday. And at 40% off, the game is £26.99/€35.99/$29.99 until Monday.