My Favourite Game Trailer: Deus Ex Human Revolution
You didn't ask for this.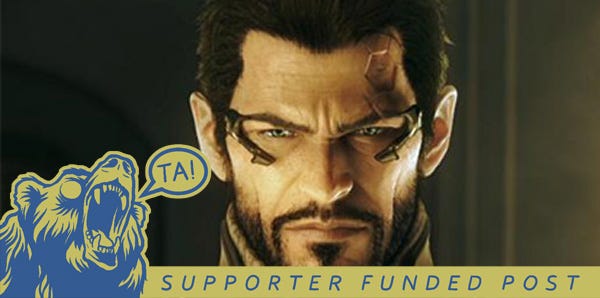 I love game trailers. When they're at their best they can be tiny films that in just a few minutes reflect the themes, story and mechanics of a game, and when they do those things well I find them enjoyable entirely separate from whether the eventual game is any good.
In the case of my favourite, however, the game was good. It's the extended CGI trailer for Deus Ex: Human Revolution.
Read the rest of this article with an RPS Premium subscription
To view this article you'll need to have a Premium subscription. Sign up today for access to more supporter-only articles, an ad-free reading experience, free gifts, and game discounts. Your support helps us create more great writing about PC games.
See more information