Nexuiz Beta Seems Popular, New Keys On Saturday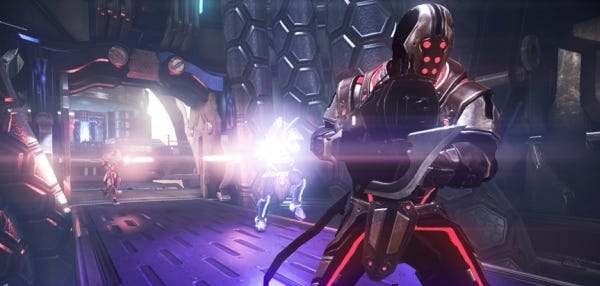 Already out on 360 (where it's received bewilderingly mixed reviews), arena shooter Nexuiz is due to appear on PC on the 3rd May, but the beta is on already. Keys seem to be vanishing fast, but Alienware (they distributing the beta) say another pile will be added on Saturday. This is us giving you a heads up about that.
In a slightly strange attempt to woo PC players, that seemingly disses their own 360 version, Illfonic's creative director, Kedhrin Gonzalez said,
"PC is the home of the Arena Shooter. We've been working hard to make the PC version of Nexuiz the best we can, and add the features and support that the discerning PC audience expects. This Beta will help us fine tune our online service, and we hope players will have a blast with it."
Those improvements include dedicated servers, a DX11 version of the CryEngine 3 graphics, and a new HUD. It's also been tweaked to accommodate the precision play of the PC. You can see 12 minutes of the game in action over here.