NFSW: Choose Your Own Adventure Trailer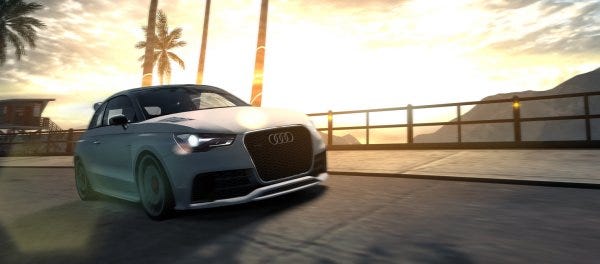 UPDATE: Gamespot has a story about the new $100 cars in Need For Speed World: "...the Koenigsegg CCX "Elite" Edition, the first "premium elite" car to hit Need for Speed World, is now available in the in-game store for $100. For those who feel that's a bit pricey, it is currently on sale for $75 through December 21."
NFSW! I just noticed what that abbreviation looks like. Need For Speed World. NFSW. Do you see? Anyway, it probably says something about my lack of familiarity with modern web cleverness that I am more impressed with EA having a YouTube video in which you can choose the track and car by click on the video itself (and therefore dictating which trailer you actually get shown) than I am by Need For Speed World itself. You can choose your own trailer below. NFS World isn't a bad racing game, of course, but it's still far from being the racing MMO we're all waiting for, which is a game that might never actually come along. One day, eh?