Explore The Universe In Norman's Sky
What japes!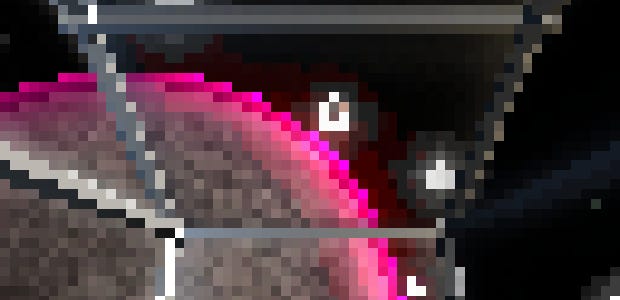 That Norman's Sky game you're always telling me about - you do know it's out now, don't you? The one with a procedurally-generated universe to explore in a dinky spaceship, taking off from planets to point at the stars and leaping into hyperspace to see where you end up? Yeah, it's out mate. For free. I thought you'd be a bit more excited about it. Did you really not know? You silly sausage. Go on, nab Norman's Sky for free from Itch.
Oh ho ho! What pranks! What japery! What a mix-up! What a mistake-a to make-a! Norman's Sky isn't No Man's Sky at all and you were 100% fooled admit it you had no idea admit it you were clueless admit it you got all excited admit it you're a sucker admit it you're a buffoon admit it you're a rube ahhh gutted!
What Norman's Sky is is a low-res take on No Man's Sky's procedural galaxy, made by Ivan Notaros in ten hours during April's Low Rez Jam then polished up a bit afterwards. Fly from planet to planet, enter orbit, go down through the atmosphere and land, take off again and see where you end up. You know, like No Man's Sky, but with a faux-64x64 pixel display and without all the plants and tigers and ice and shooting and crafting Pip saw when she played.
It's cheeky but charming, a nice bit of fun. But you might want to turn your sound down, as those roaring retro engine sounds are earmurder.
Actual No Man's Sky is coming out on June 21st, remember.
Ta to Warp Door for pointing this out.