(Not Our) Lo-Fi Let's Play: Life & Death
Cut me open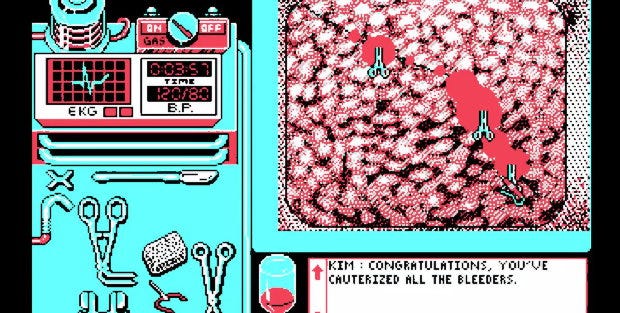 You may have noticed Leigh Alexander's Lo-Fi Let's Play series, with its curious and gentle examination of weird old games, hasn't graced our pages in several months. Leigh, you see, went off to do exciting and lovely things with Laura Hudson at Offworld, where the series continues.
Through the magic of the Internet (and the courtesy of asking nicely), we can still show you them. Leigh published the latest on Offworld on Thursday, looking at 1988 surgery sim Life & Death.
Leigh explains:
"As a child, I dreamed of becoming a surgeon, thanks to 1988's Life & Death -- before Surgeon Simulator or Trauma Center, this awkward, deathly-serious medical game gave me the idea that I should volunteer to practice appendectomies on the other third-graders."
That might help explain why, whenever we went drinking and I'd hiccup, Leigh would casually pop open a flick knife and toss it from hand to hand asking "Are you sure ya don't need an emergency appendectomy?" Ooh the look in those eyes - somewhere between "I can help!" and "I will 'help'."