Oh, And Lego Universe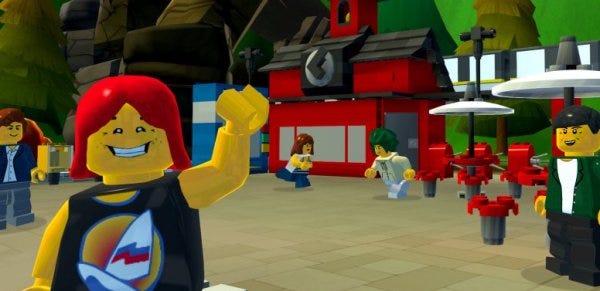 One of the last of the PC showings from E3 that we've got around to taking a glance are those for Lego Universe. I've posted the lovely cinematic and some developer-chatter captured by GameTrailers below. I think it gives you a fairly good idea of what this is going to be. It's not exactly throwing off the familiar mantle of how MMOs doing things - with quests and hitting stuff and so on - but it is still doing a fair number of things differently. Plus you get to build stuff with Lego, which is kind of special, all on its own.
I've messed around with the beta of this for a while, and we're hoping to have some detailed impressions closer to release. And that release will be in October.