The Old Republic: This Year, For Deffo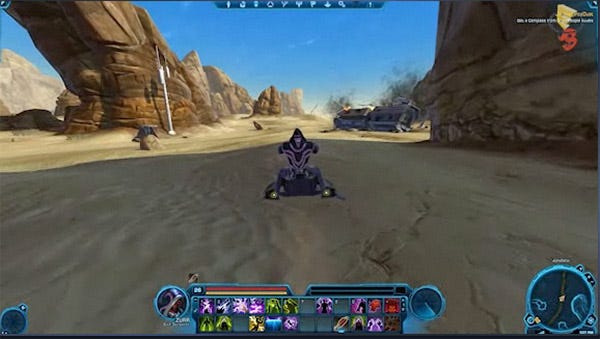 Riding high on the wave of fan contentment generated by news that upcoming MMO Star Wars: The Old Republic will absurdly cost between £45 and £130 (depending on which increasingly bonus-fatted version you want), EA/Bioware have dropped some more major news. Hopefully, this one isn't quite so distressing.
Eurogamer brings word from EA of the closest we've had yet to a release date - "the second half of 2011."

Seemed pretty likely anyway, given preorders had opened. Well, they had for some people - despite the high prices, queues and limited availability have blighted many folks' attempts to drop money up-front for the £60 digital deluxe edition of the game, and the sweet, sweet early access it promised.
Oh, what a world this is. Didn't pre-orders used to be a promotional tool, rather than something to beg for in and of themselves?