Peter Molyneux's Tears: "I Still Believe So Much"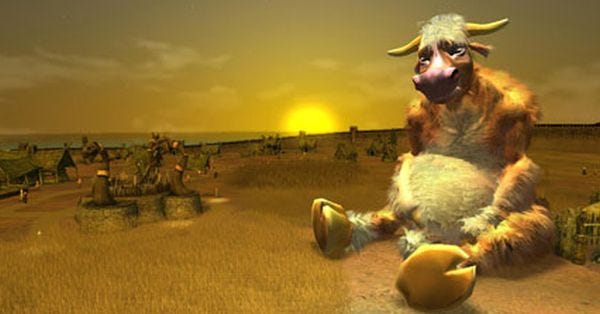 In an extraordinary interview to be published shortly, a clearly emotional Peter Molyneux broke down into tears when discussing the struggles he's had with Curiosity, and his concerns about making promises for Kickstarter GODUS.
"I can't blame people for not believing," Molyneux responded, when it was suggested that his history of over-promising and under-delivering might hurt prospects for GODUS. Especially in light of the very negative reaction to Curiosity's server failures - something the creator tells us was "a disaster".
"I know I've said things," Molyneux continued. "I wish I could not say them, I guess. I just... I still believe so much."
The developer, unquestionably exhausted after a very difficult two weeks with Curiosity, was clearly in an introspective and moving mood when we spoke to him.
"I swore that when we started 22 Cans that we wouldn't over-promise, and I guess through stupid mistakes we have. I have to live by those. If it means that the project doesn't get Kickstarted, if it means that people use the Kickstarter to vent their frustrations, then I guess I have to live by that."
He also discusses the potential for GODUS, his reasons for wanting to "reinvent the god game", plans for Curiosity, and remarkably, his belief that he will die soon. "I'm one of those human beings who's surprised he's still alive every time he wakes up in the morning," he told Nathan. "I think I will be doing games until the day I die. I can't see that, at this rate, the way I'm burning through my life... I don't see that I'll be alive much longer."
Much more in a few minutes.
Image nicked from Brad Cook.