Plight Of The Penguins: March Of The Eagles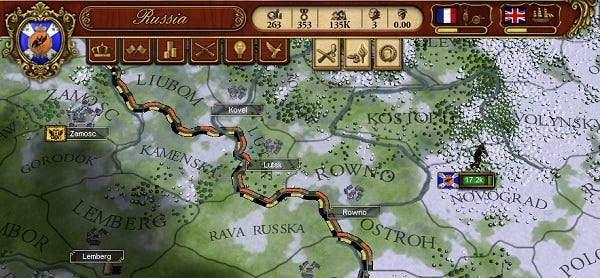 It's not all CKII and EUIV over at Paradox's grand strategy development studio, with another expansion for Hearts of Iron III due at the end of this month and the recent announcement of Napoleonic warmongerer March of the Eagles. It's a smaller game, at least in terms of the time it covers, and the first part of a developer diary from studio manager Johan Andersson contains more information on what it's all about: "It has the war focus from Hearts of Iron, the time frame and visuals from Europa Universalis, and victory conditions similar to those you've seen in Sengoku." I'll be speaking to Johan soon to find out more. In the meantime, here's a trailer because I know that everybody likes to watch maps being maps.
Any questions? I'll mention the best of them.