What, Wheelie (Really)? Project Cars 2 Announced
Dirt, mud, snow, and gravel tracks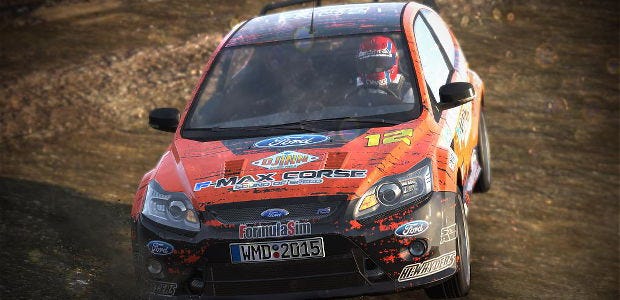 Now that Project Cars (I refuse to roll with that daft 'Community Assisted Racing Simulator' backronym) has been out for a whole six weeks, it's time for a sequel. Yes, really.
Developers Slightly Mad Studios yesterday announced Project Cars 2 [official site], a follow-up to their 2015 race 'em up. It'll bring new 'loose surface' track types, co-op career, and more. Slightly Mad are once again crowdfunding it and does this feel a bit weird to anyone else?
The first Cars is not really finished, for starters, still suffering from bugs, wonky AI, and wacky physics. Slightly Mad say they have "an existing schedule of on demand content already underway to continue providing Project Cars with fresh new features, updates, and great things to play with throughout the year", but it might be nice to give people what they paid for before asking them for more. That statement's still only intent, too.
Anyway, their sequel plans include dirt, gravel, mud, and snow tracks, new types of racing like Rallycross and Touge, and a customisable test track for you to make your own and play with your cars. They're also planning co-op career support, letting you and a chum sit together in a little metal bug and shout instructions at each other (alongside other modes).
Slightly Mad are trying to fund Cars 2 development on their WMD Portal again, which is somewhere between crowdfunding and investment, paying a share of profits to backers. Putting up at least £50 will get you in on the lowest tier, offering access to dev builds.
Big studios are always hustling for their next project or sequel once a game's out the door, of course - they couldn't survive if they didn't. That process normally takes place behind closed doors, so seeing it is a bit weird. Asking for cash not from publishers but rather people who still don't really have what you sold them the first time is it a bit icky. But hey, it's your money. If you have £10,000 to spend on a Michelin-starred dinner date with Slighty Mad's head of studio, you may be less concerned about such things. Don't be surprised if Cars 2 launches wonky and Slightly Mad quickly announce something new, though.