Rayman: Origins Coming To PC, DRM Free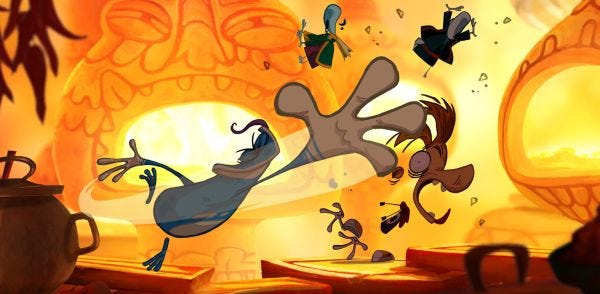 Well here's a thing. The absolutely superb platformer, Rayman: Origins, is making its way from console to the PC on the 30th March. Michael "Beyond Good & Evil" Ancel returned to the 2D side-scroller he created, and the result is genuinely splendid. You can pre-order it now at the UbiShop for £20, which is half the price it launched at on 360 and PS3 (although the price most places are selling it at by now). Of course, the big question is: Woah, Ubi, what DRM will it come with? We've asked, can tell you that the digital download versions will only have a one-time activation, and retail copies, according to Ubi, will have "no DRM at all".
You can see the trailer below.